Prince of Peace is currently in a time of transition. During May and June Rev. Jon Carlisle will be leading us spiritually during this period of discernment, prayer and healing.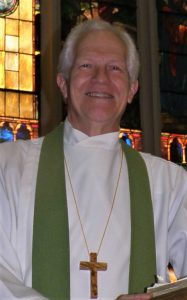 Our Session is blessed to have contracted with Rev. Jon Carlisle for May and June as our half-time Gap Pastor.
Jon served three congregations in Waterloo, NY (the Finger Lakes); Beaver Falls, PA (NW of Pittsburgh); and Coshocton, Ohio (ever been there?) before retiring in 2018.  He and his wife, Sue, a retired OB nurse and long-arm quilter, have five adult children (Ohio, NJ and NC), twelve grandchildren and one great grandson.