We worship God the Father, Son and Holy Spirit as a diverse family of believers, welcoming people of all ages, cultures and abilities.
We work together in faith through worship, study and commitment to helping those in need.
 Youth Christmas Program: "A Modern Christmas Carol" 
Sunday, December 16 at 10:30 AM
Christmas Eve Candlelight Service and Communion 
Monday, December 24 at 7PM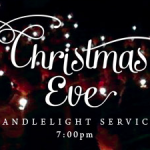 Sunday Worship & Classes
Sunday Worship: 10:30 a.m.
Preschool through Grade 4 : 10:45 a.m.
Address
895 Old Diley Rd.
Pickerington, Ohio 43147
Office Phone: 614-833-1707
Handicap accessible
Office Hours
Check with church office